Retrospect and prospect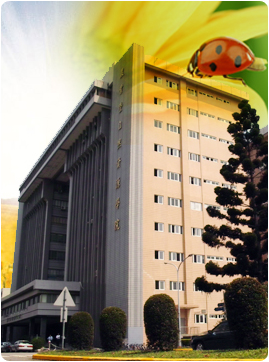 FEATURES
Agriculture has always been an important resource for humans, and the society of Taiwan is both directly and indirectly influenced by agriculture. Therefore, it is vital to the society to direct land, water, and other natural resources, as well as human resources, to benefit from the continuous improvement of agriculture sector. The Collegeof Agriculture and Natural Resources is not only the largest College in the university in terms of faculty and student numbers but also the oldest one among the eight faculties.

The College has a proud history in designing and promoting strategic plans for food supply, soil and water conservation, and natural conservation in Taiwan. Many pioneering experts in society who have contributed to the foundation and continuous growth of the agricultural development in Taiwan graduated from this College.

The College places emphasis on teaching and research in the areas of sustainable farming, natural resource conservation and management. In addition, the College strengthens communication and cooperation with non-agricultural sectors in local communities and promotes international contacts, exchanges, and cooperation. Through a dynamic educational system, innovative research program, and down-to-earth extension services, the College is continuously advancing.

VISION

The College intends to make every effort in the future to continue playing a pivotal role in agricultural and naturalresources education, research, and extension to meet the challenges of agricultural and natural environment development in Taiwan. The following aspects are identifiedas major goals in the upcoming decades:

● To reinforce research, teaching, and outreach regarding sustainable farming, biotechnology, and natural resources conservation and protection.

● To strengthen communication and cooperation with nonagriculturaland local communities.

● To increase international cooperation in agriculture and natural resources.